February 22, 2010 § 2 Comments
Find of the day: Twiggy Side Table
Unique 19 inch diameter table hand-made in iron with antique zinc finish. I would use it for myself and recommend it to clients. I especially like the tapered leg detail, very elegant.
Source: CB2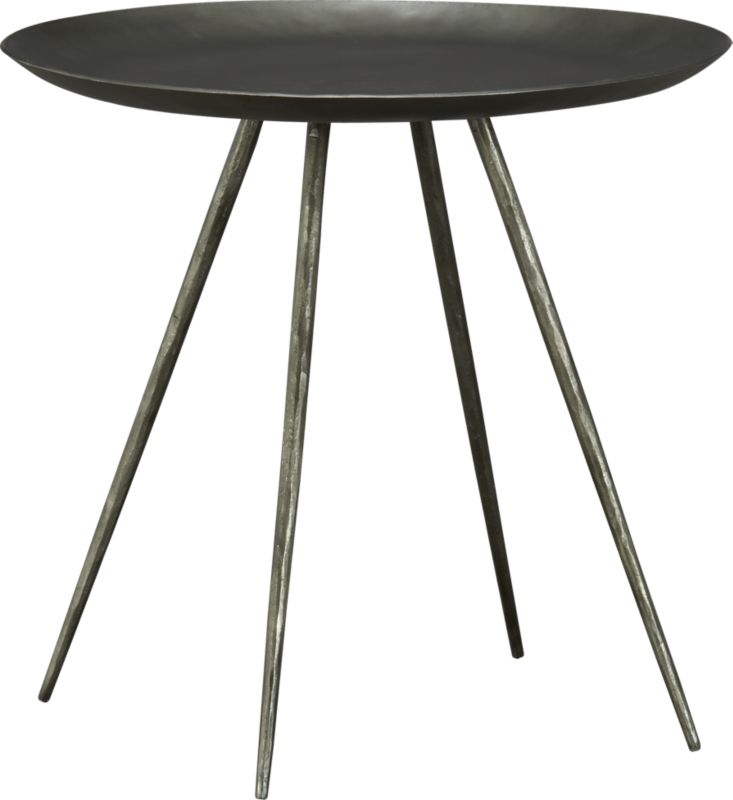 September 8, 2009 § 1 Comment
I came across 3 new products I would like to share..
1. New I.D. Wood iPhone App is a Pocket Guide for Designers or anyone who's interested in learning more about wood types.
For more information on I.D. Wood iPhone Appliction, visit the following links:
http://wordtwiddle.com/apps/idwood/index.html
http://idwood.showyourwood.com/2009/08/23/hello-world/
2. Shower Drainage from Quick Drain
Lately we've seen more old bathtubs are being replaced with shower stalls. This product allows for any size ceramic, or stone tile to be installed immediately, and is designed to offer a cleaner aesthetic. I would be interested in seeing this application with a custom sink.
Comparable Companies:
– The Groove shower receptor from Kohler is constructed of acrylic, backed with fiberglass for reinforcement and includes a three-sided integral flange.
– The Conoplan shower tray from Kaldewei USA features a centrally placed drain with an enamel cover and has a slight slope allowing for floor level installation, creating a step-free transition.
3. Countertops can take an average kitchen or bath and transform into a showcase. A knowledgeable designer has a clear grasp on utilizing specific applications with various countertop materials such as stone, glass, quartz or wood.
Top categories  of Eco-friendly solutions for countertops:
– Recycled paper countertops are durable and natural-looking with an appearance similar to stone.
– Recycled glass countertops may use ground-up bottles and concrete held together with either cement or resin.
– Recycled aluminum countertops are beautiful and durable. Multiple colors allow you to coordinate design.
Good news! CaesarStone is offering 6 different colors that contain recycled materials. CaesarStone's Carbone, Marrone, Ruby Reflections, Quartz Reflections, Smoky Ash and Chocolate Truffle colors all have the distinction of being part of this collection. These new colors contain either post-consumer recycled glass or recycled CaesarStone material.